Things Mary Wang has done

Mary Wang has worked at
New York Public Radio / WNYC
and
Vogue
, where she has taken on tasks that include producing radio, reporting local news, editing a fashion magazine, and pondering the meaning of life, during office hours.
Speaking of fashion, Mary Wang runs
Against Nudity
—experiments in fashion conducted in almost monthly pdf's. The video above is from one of the project's
short films,
as she would only walk around naked if she had very good reasons to. You can subscribe
here
and read about how George Berkeley, Hannah Arendt, and RuPaul's Drag Race help her debate why she gets dressed.
Below, a preview.
She also leads the US programming for
The White Review
, and she is the multimedia editor of
Guernica
, where she runs an interview series called
Miscellaneous Files
. Every month, she talks to writers about their practice using screenshots from their digital devices. In one of the interviews,
Ottessa Moshfegh
told her,
"
Depression is an intolerance to life, but it can also be profound. Maybe the trouble is that we don't respect it enough. What if you're actually having the most important experience of your life? I probably learned a lot more about myself, life, and God from being depressed than from anything else.
"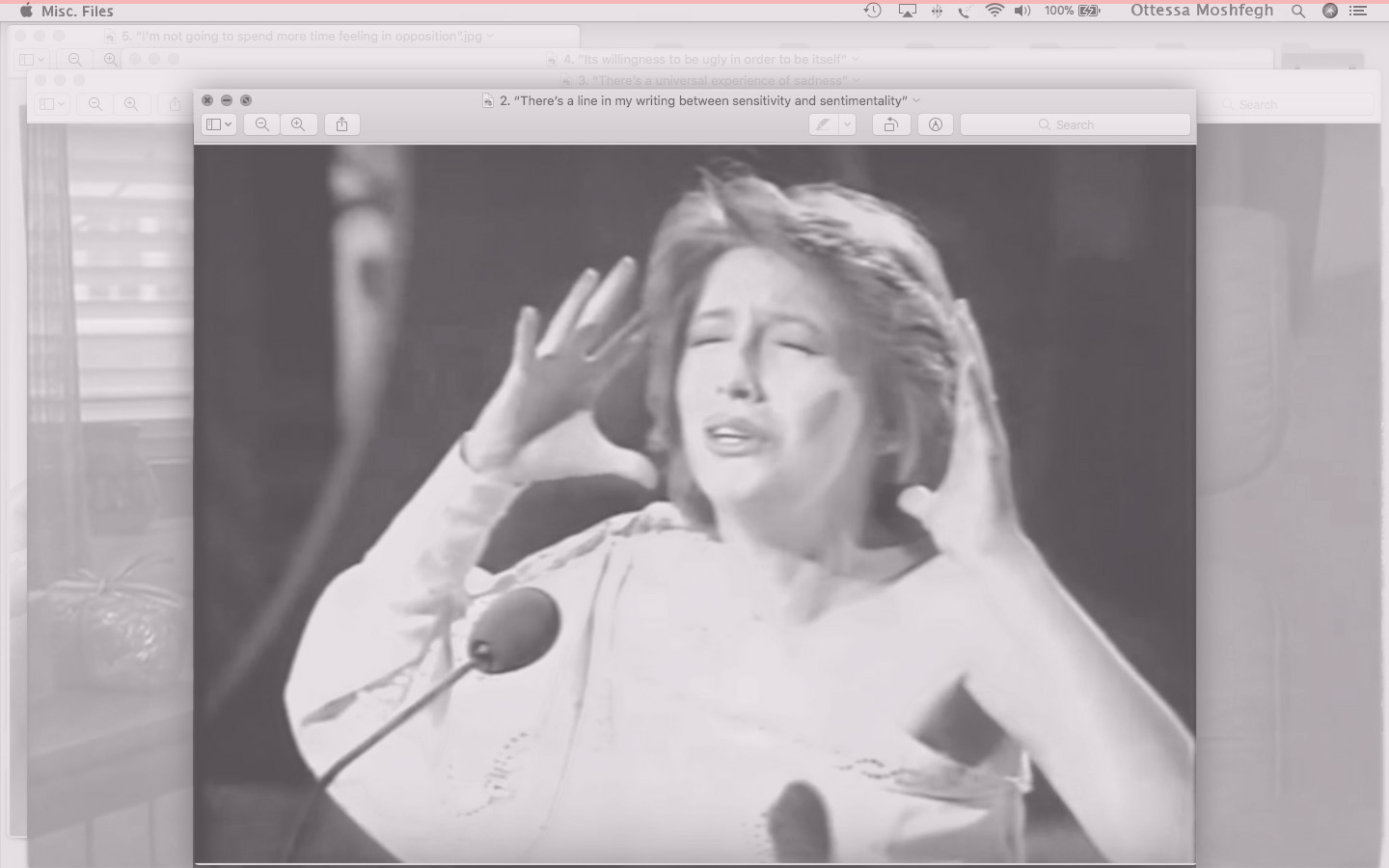 Mary Wang also writes essays, prose, and other hardly categorizable forms of text.
Many of these are about art. In a
Vogue
review of
Art and China After 1989: Theater of the World
at the Guggenheim in New York, she writes,
"
One can't help but wonder whether these are the only types of Chinese art that a certain Western audience wants to see: easily digestible, devoid of dirt, and matching a pre-established idea of the rapidly developing East."
She also reports on political stories like this one in
the Guardian
, in which she followed an Occupy co-founder's bid to become mayor at a town with 278 residents.
"
In politics, timing is as decisive as reason. Trump's rise to the presidency is only possible after...the nation's rural-urban divide and income gap have been brewing for decades. White had attempted viral movements before, but Occupy only spread when it fed on the right mixture of internet culture and economic meltdown.
"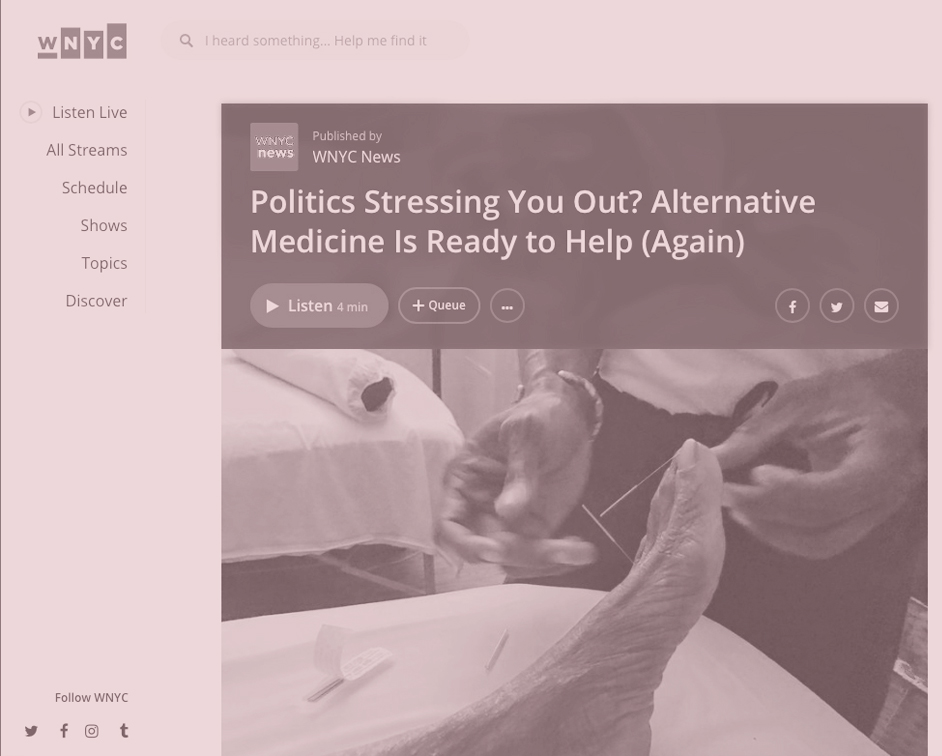 This
radio story
for
WNYC
is also politics-adjacent, explaining how the Black Panthers have used Chinese medicine to support marginalized groups in the US, a tradition that gained a renewed urgency after Trump's election.
"
With the uncertain fate of Obamacare — it's clear some New Yorkers are feeling anxious enough to look beyond the medical establishment. For them, holistic health care isn't a luxury; it's a necessity.
"
She often writes about China, even though she hasn't lived there for twenty years. She wrote an essay for
Longreads
about the different translations of care found in nursing the ill, and why her family worked to keep her grandmother in the dark about her cancer diagnosis.
"
The traditional Chinese character for medicine — 醫 — contains the symbol used for alcohol. The doctor's role was both to operate on bodies and to provide adequate anesthesia: A doctor was defined as much by how he much could improve health as how much he could reduce pain
."
If you want to learn more about Mary Wang's approach, you could attend one of her workshops. Most recently, she conducted one at a conference organized by
e-flux and Witte de With Center for Contemporary Art.
She talked about how Fernando Pessoa can help us see things in a different perspective, literally and literarily. You can download an at-home worksheet
here
.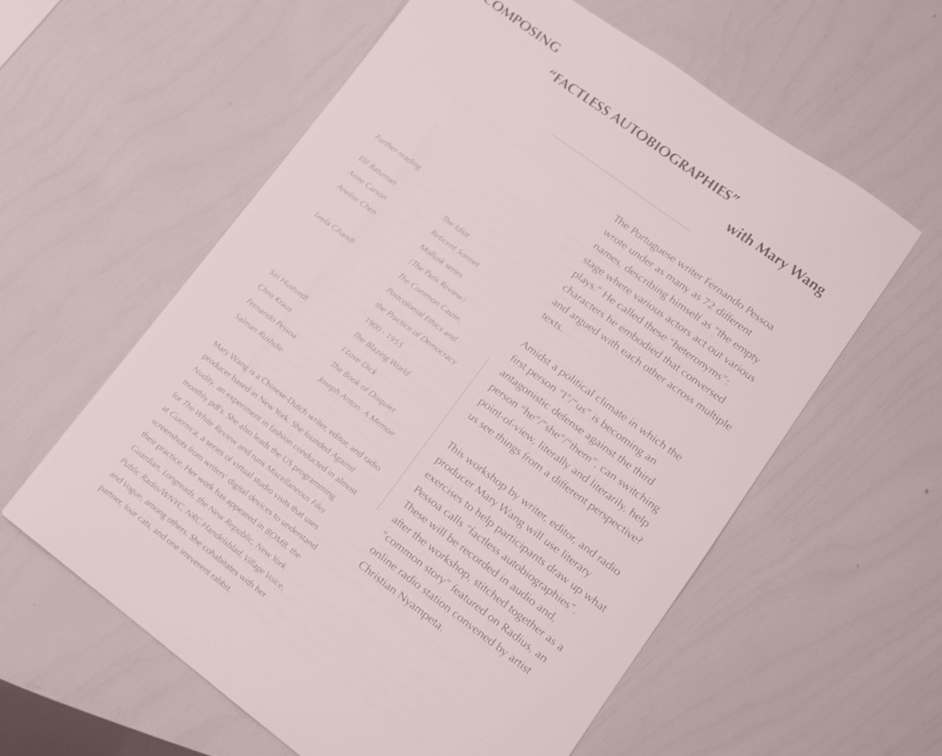 Mary Wang would love to tell you more about what she's doing at the moment, though chances are she's feeding or washing one of her six pets. It's probably easiest to just
shoot her an email
.
---